DON NIX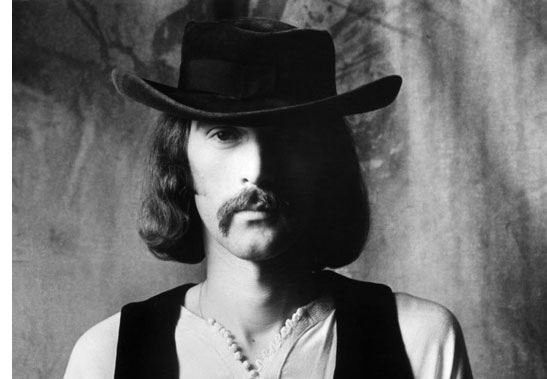 Growing up in Memphis, Tennessee, he acquired a broad taste in music...records from blues greats such as Sonny Boy Williamson and Freddie King were placed alongside the Bing Crosby and Frank Sinatra discs in his collection. Nix first started playing guitar but picked up the saxophone for his first real band.
The
Mar-Keys
were "a high school band" formed by Messick High School students. Along with
Steve Cropper
,
Duck Dunn
,
Wayne Jackson
,
Andrew Love
,
Charlie Freeman
,
Packy Axton
and others, they recorded "Last Night", an instrumental record intended for local radio that became an international hit in 1961, establishing the foundation of Stax Records. The group had follow up hits "The Morning After" and "Popeye Stroll". They toured the world (with acts such as the
Yardbirds
,
Ike and Tina Turner
,
Sam the Sham
,
Gary Lewis and the Playboys
, etc.) and backed up various other Stax artists (
Carla
and
Rufus Thomas
,
William Bell
, etc.) onstage and in the studio. The band eventually broke up following a rowdy appearance on American Bandstand (Packy Axton arrived at the studio taping less than sober and the entire band gave
Dick Clark
the "finger" afterwards) with Cropper and Dunn joining Booker T. and the MG's, and Wayne Jackson forming the Memphis Horns with Andrew Love. Other members of the original group included renown session guitarist
Charlie Freeman
and
Jerry Lee "Smoochie" Smith
. After years of touring with the Mar-Keys, Nix was tired of the travel and uninterested with the show business aspect of playing onstage. He found his niche creating and directing music production behind the scenes. He played the part of backup musician to tracks cut at Stax studios (including
William Bell
's huge hit You Don't Miss Your Water and eventually wore the hat of record company exec, overseeing the day to day operations of Stax's rock themed subsidiary label Enterprise. Nix honed his production skills at Stax,
John Fry
's Ardent Studios, and at
Leon Russell
and
Denny Cordell
's Shelter label, producing artists such as
Albert King
,
Delaney and Bonnie
,
Joe Cocker
,
Sid Selvidge
and
Tracy Nelson
. Despite his reluctance to ever beome a front man or stage performer, Nix released brilliant (but underrated) solo albums on Shelter and Enterprise, such as Living By The Days and Hobos, Heroes, and Street Corner Clowns. Well worth the listen, Nix used the finest musicians and vocalists from Memphis (
Larry Raspberry
,
Jeannie Greene
, etc.), Muscle Shoals, and the crowd at Shelter, known as the Shelter People (
Claudia Lennear
,
Kathi McDonald
,
Chris Blackwell
,
Carl Radle
,
Don Preston
, etc.) as players. Nix's most notable project during this period was producing childhood hero
Freddie King
at the famous Chess Studios in Chicago. Leon Russell and Duck Dunn played on the session which produced a hit record for King, a song penned by Nix entitled "Goin' Down" , which has become somewhat of a standard jam tune with bar bands and rock stars alike. It has been covered by
Deep Purple
,
Pearl Jam
,
Stevie Ray Vaughn
,
Mick Jagger
,
Maggie Bell
with
Stone the Crows
and many others.
Jeff Beck
covered "Goin Down" on his 1972 Jeff Beck Group album on Epic, and the next year Nix produced his colaboration with ex-
Vanilla Fudge
members
Tim Bogert
and
Carmine Appice
titled
Beck, Bogart, and Appice
. Despite his reluctance to go back on the road, it was a necessity for Nix to tour and promote his solo albums. He formed the Alabama State Troupers around the premise of recreating an old time traveling music show. Nix teamed with singer
Jeannie Greene
and guitarist
Lonnie Mack
, and they hit the road to promote their individual solo albums, backed by the finest musicians from Muscle Shoals and Memphis. The group included
Wayne Perkins
and
Tippy Armstrong
on guitar,
Clayton Ivey
on piano, organist
Ken Woodley
,
Bob Wray
on bass,
Ken Woodley
on keyoards, drummers
Tarp Tarrant
(from
Jerry Lee Lewis
's band) and
Fred Proudly
(formely of the Hot Dogs), and the "Mt. Zion choir" with singers
Marilyn Greene
,
Brenda Patterson
,
Mary "Bouche" Anderson
,
Carolyn "Pepper" Watkins
and
Marianne "Tweety" Watkins
along with bodyguard/bouncer/cook
"Sweet Emily" Smith
. The band was a rock and roll version of a big tent revival. They played shows up and down the west coast (most were simucast on local FM radio), and charged "plain folk prices" (usually $1 or $1.50). The tour was a wild success but ran into trouble when Lonnie Mack unexpectedly pulled out after the first few shows. Nix turned to an old friend from Memphis, legendary Beale street bluesman
Walter "Furry" Lewis
for help. Lewis fought his fear of flying and caught the first plane west to join the tour. The presence of a true authentic bluesman meshed with the younger players onstage was new and unexpected to the early 70's rock audiences, but they were remarkably well received. Lewis continued until the tour ended, and the next year Elecktra released the album
The Alabama State Troupers/Road Show
.
This two disc live recording is out of print, but is still considered a "must hear" for all Memphis music collectors and listeners.
One notable career event was her collaboration with
George Harrison
and many others in the production of the Concerts for Bangladesh - a pair of star-studded benefit concerts held at Madison Square Garden. Harrison asked Nix to assemble a "soul choir" for the show (
Claudia Lennear
,
Marlin
and
Jeannie Greene
, etc.) and later told Nix that he should join the singers onstage. Though reluctant, Nix explains that "you don't say 'no' to a Beatle." Apple intended to release a three disc album with a film to document the event, but the world class film team that Harrison commissioned to record the concerts were prevented from filming the shows ("right at the last minute" according to Nix) due to union regulations. A crew of Madison Square Garden union hacks apparently more familiar with sporting events actually filmed the concerts.